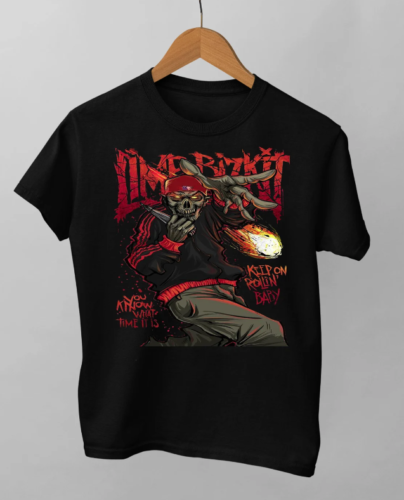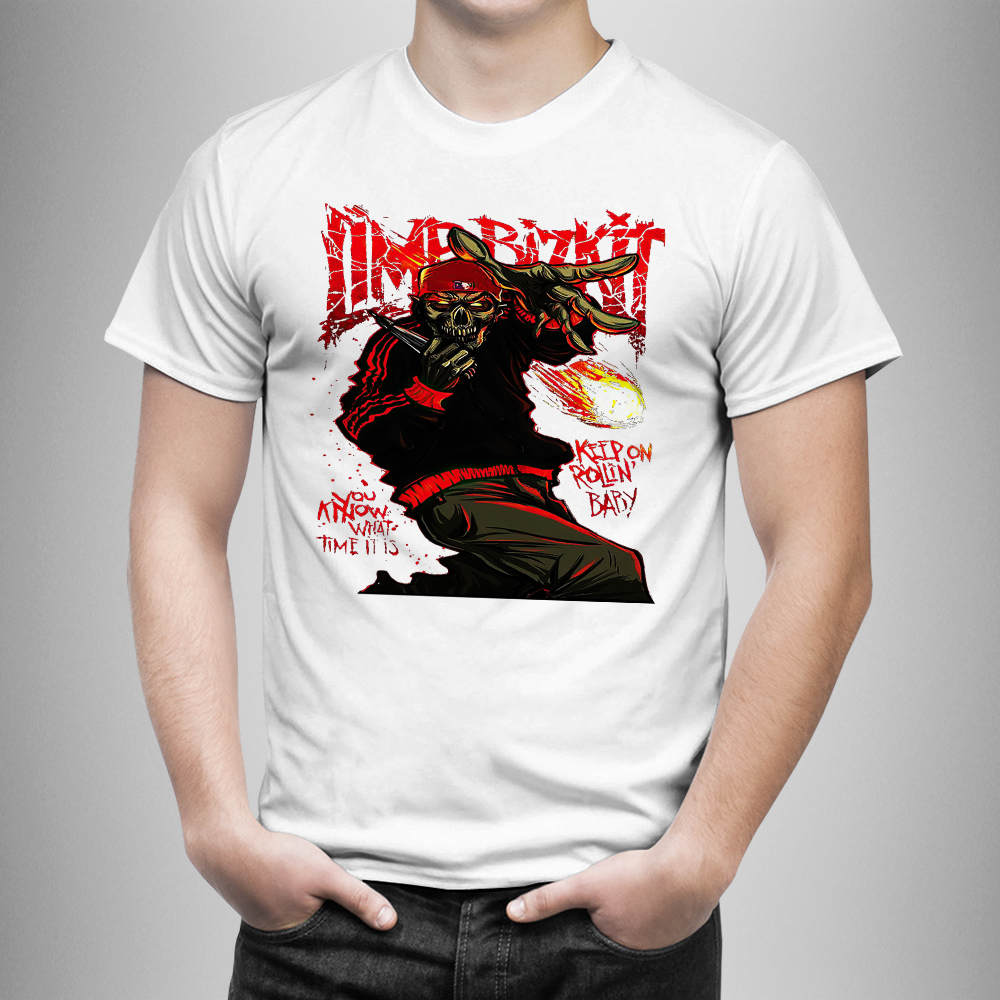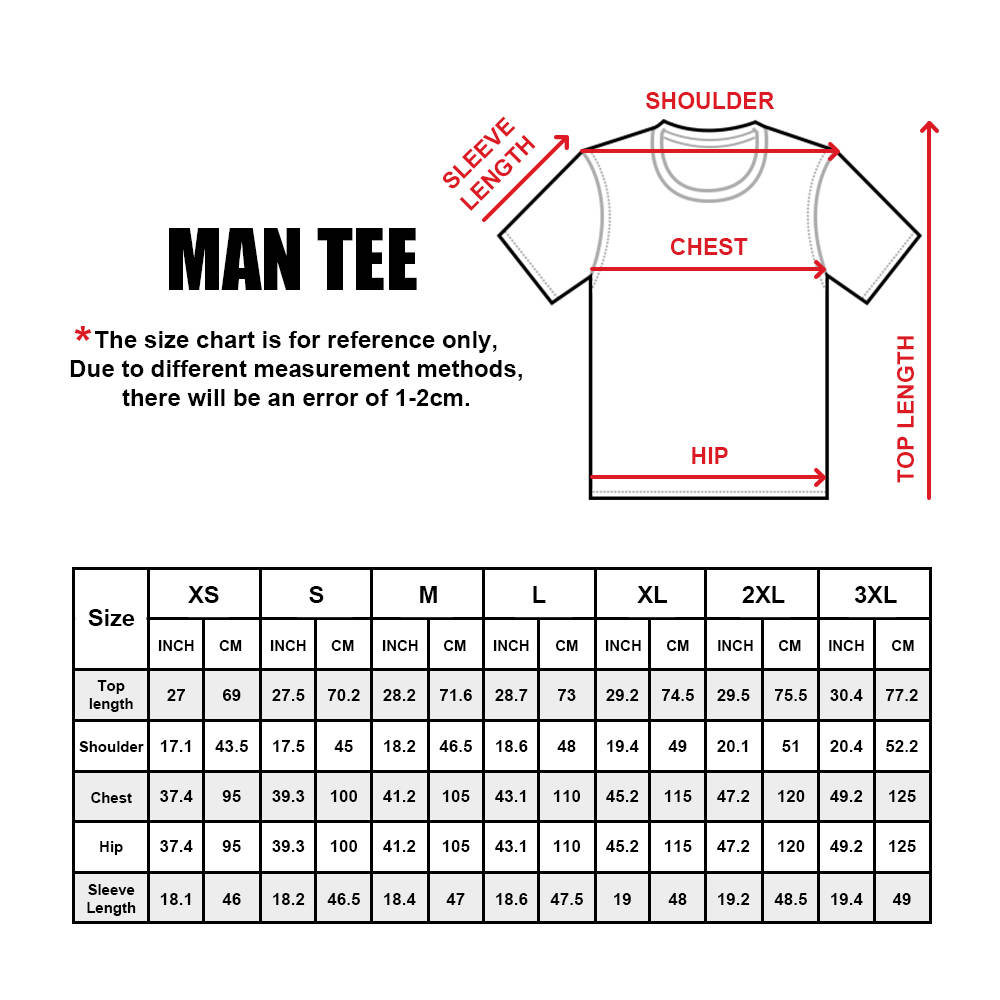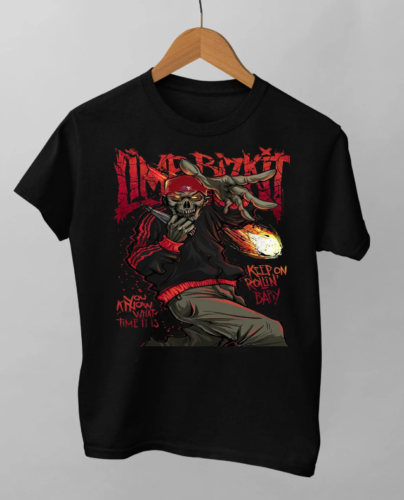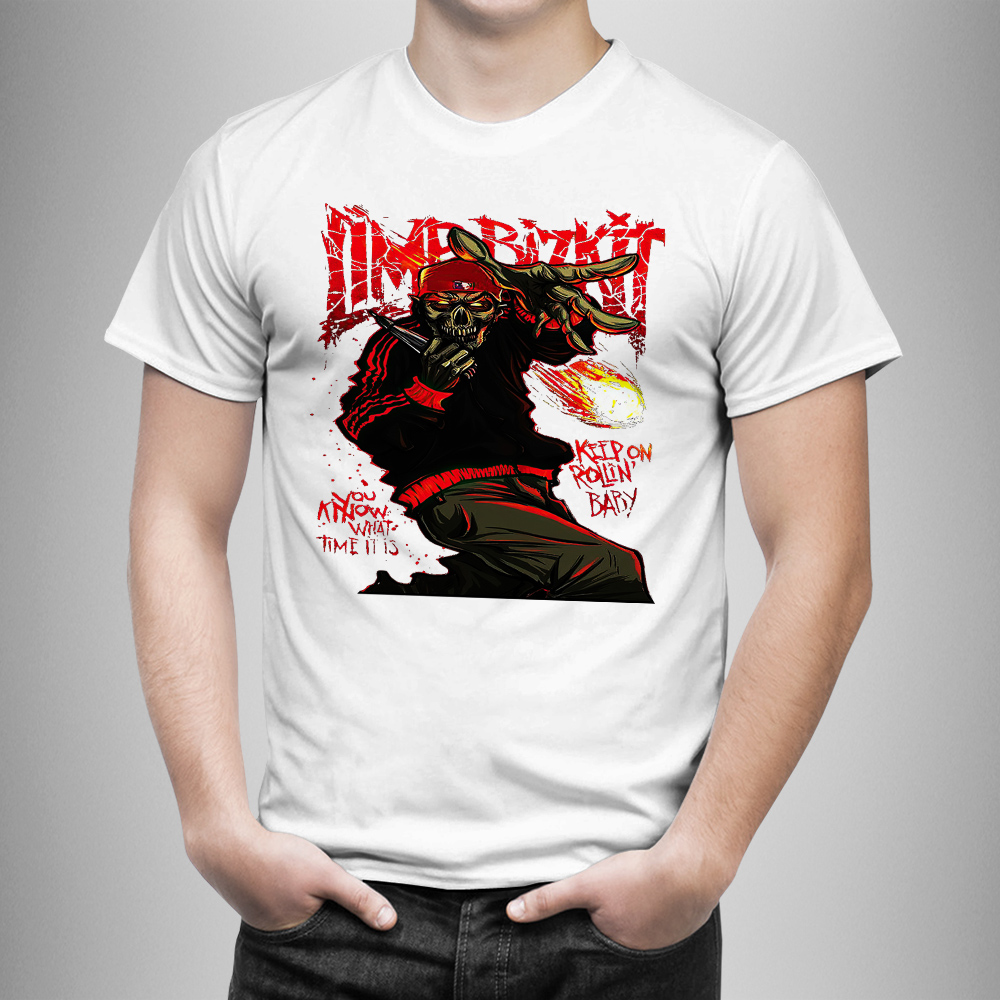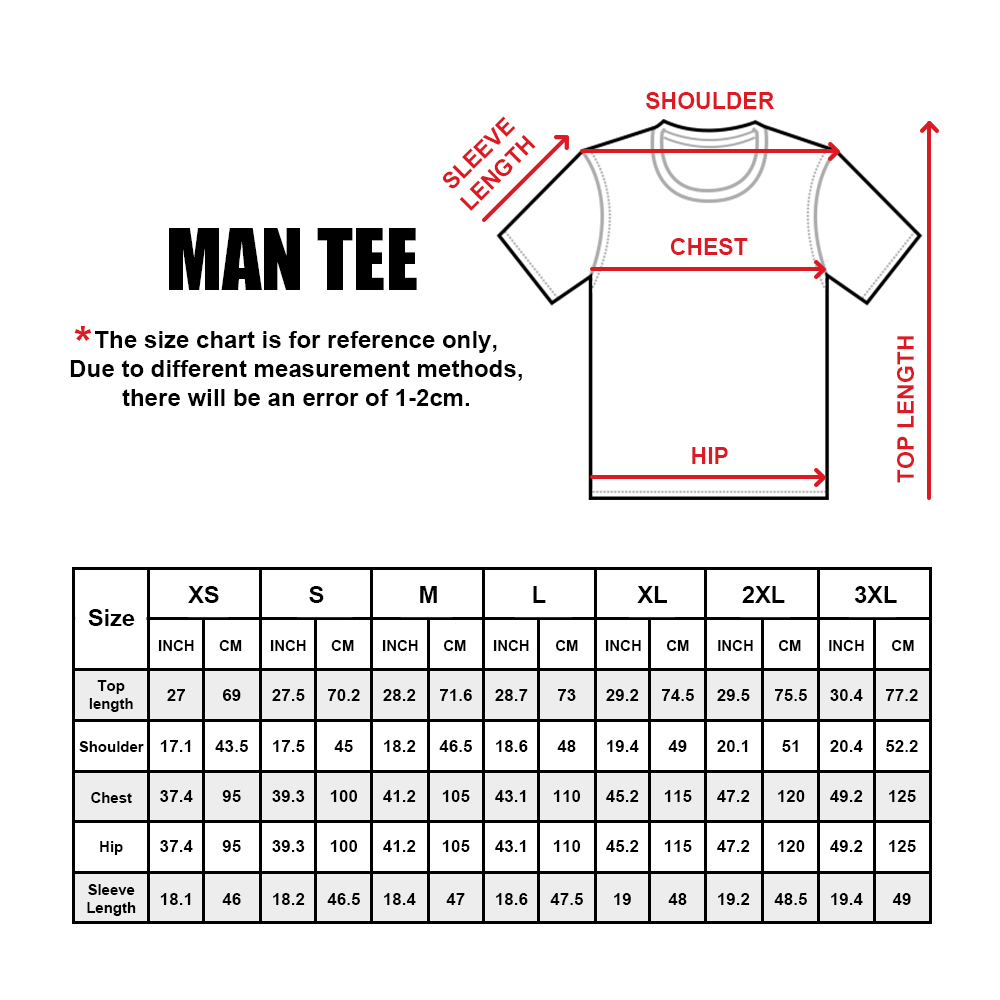 Vintage Limp Bizkit t-shirt Limp Bizkit Shirt
description

A perfect Vintage Limp Bizkit t-shirt for summer, this high-quality and comfortable Limp Bizkit Shirt is perfect for a day at the beach or exploring outdoors. It is made of breathable and soft cloth that is designed to allow your body temperature to be easily regulated. With its stylish and trendy look, it can be worn anywhere and can easily be matched with pants, skirts, and shorts. Polyester material.
Get a noticeable style update with our trendy, gender-neutral Vintage Limp Bizkit t-shirt. Whether you are taking the plunge into a new trend or want to show your individualistic style, this stylish Vintage Limp Bizkit t-shirt is your go-to.
shipping

Free shipping for orders over $49

You can choose the shipping method during checkout:

Standard shipping: $7.99

Arrives 7-15 business days after the production time

Express Shipping: $29.95

Delivery 4-6 business days after the production time
Limp Bizkit Merch Store!
Welcome to Limp Bizkit Merch Shop. We know there are lots of people who love Limp Bizkit so we want to share our well-designed products with you. If you are a fan of Limp Bizkit, congratulations, you find the treasure. We have created lots of Limp Bizkit Merch items from the home and living items to the accessories. You will not only enjoy the happy shopping experience but also have high-quality Limp Bizkit merchandise. You can browse all the products in our collection because you can find everything here.
Who is Limp Bizkit?
Limp Bizkit was formed in Florida in 1994 by vocalist Fred Durst and his friend, bassist Sam Rivers. Rivers' cousin John Otto soon joined on drums, and guitarist Wes Borland completed the original foursome (later supplemented by DJ Lethal).
The band's music is marked by Durst's angry vocal delivery and Borland's sonic experimentation. Borland's elaborate visual appearance, which includes face and body paint, masks, and uniforms, also plays a large role in Limp Bizkit's live shows. The band has been nominated for three Grammy Awards, sold 40 million records worldwide, and won several other awards. The band has released 26 singles, the most notable of which include "Nookie", "Re-Arranged", "Break Stuff", "Take a Look Around", "Rollin' (Air Raid Vehicle)", "My Generation", "My Way", "Eat You Alive", and their cover of The Who's 1971 single "Behind Blue Eyes", all of which have charted within the top 20 of the US Alternative Airplay Chart.
Limp Bizkit Tour Dates 2023🎉
If there's one thing that Fred Durst is not, it's predictable. Now, the Limp Bizkit frontman has surprised fans again, this time with another new look that amusingly rivals his recent "Dad Vibes" style.
Limp Bizkit performed their first live show since May 2022 on March 30th in Munich, Germany. The band had a roster of European/UK tour dates lined up for last year, but they had to postpone touring engagements due to Durst dealing with an undisclosed medical issue. Now, the nu-metal veterans are making up those missed shows.
During their 24-song set, Durst and company performed the song "Barnacle" off their latest album, Still Sucks, for the first time live. They also welcomed Wargasm's Sam Matlock on the stage for a performance of "Take a Look Around."
See all your opportunities to see them live below!
Apr 5, Wed • 8:00 pm

Frankfurt, Germany,myticket Jahrhunderthalle

Apr 9,

Sun • 7:00pm

Tilburg, Netherlands, 013

Apr 12,

Wed • 7:00pm

Manchester, UK, Manchester Academy

Birmingham, UK, O2 Academy Birmingham

London, UK, O2 Academy Brixton

London, UK, OVO Arena

Atlantic City, NJ, US, The Bamboozle Festival

OUTDOOR Louisville, KY, US, Louder Than Life Festival

OCT 5-8, Thu-Sun

Sacramento, CA, Discovery Park
Great Limp Bizkit Merch Collections
We believe that all the fans or customers can get a satisfying item from us. We've got all the official Limp Bizkit Merch merchandise you could possibly think of! You can order Limp Bizkit Cloth, Limp Bizkit Accessories, Limp Bizkit Decoration and Limp Bizkit Home and Living Items. No matter you want to find a Limp Bizkit Shirt or something different, you can browse our online shop by clicking the navigation bar. You will find your favorite Limp Bizkit merchandise.
Best Seller - Limp Bizkit Hoodie
Limp Bizkit Hoodie is the perfect apparel for all you Limp Bizkit fans and can not miss out in Limp Bizkit Merch. If you're searching for a high-quality, elegant hoodie that you can wear every day, look no further. Limp Bizkit Hoodie is comfortable, seasonless, and versatile, and can be worn in any situation. Limp Bizkit hoodie is a trendy clothing item that can make a person look stylish and fashionable. Don't miss your chance to get our awesome Limp Bizkit hoodie while you still can!
Our Mission - Limp Bizkit Merch Shop Promises
Customer First: We put the customer first. If you have any questions about shopping, you can always contact us. We will do our best to help you.
High Quality: Our products are all high quality, you will use them for decades.
Fast Shipping: On the premise of ensuring product quality, let your express appear in front of you at the fastest speed.
Affordable Price: You need not worry about the price because we want every to have Limp Bizkit Merch merchandised and we have make the price low.
Are you having problems with your delivery? Is your product late or damaged? Do you have any problems with payment? In any case, please contact us at contact [email protected]